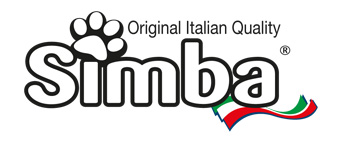 Monge's quality guarantee for your dog's daily nutrition.
Simba range includes both dry and wet food and it's thought for your dog's daily feed. The dry kibble is a complete feed for dogs of all breeds with added vitamins to boost your pet's wellbeing. The tasty bites are oven-baked and French-seasoned while the wet feed has added mineral salts and vitamins, and flavoured with natural flavourings.
Simba products are available in all good specialist shops.